Vox Mini Go: New Digital Modeling Amps
Vox Mini Go, new lightweight practice combo amps using VET digital modeling technology, offering up to 10 amp models and a range of built-in effects.
Vox Mini Go with VET modeling technology
The company Vox has presented a trio of compact and lightweight combo amps that offer a large number of sounds and effects, thanks to the VET modeling technology of the English company.
Versatility of use of the Vox Mini Go
This new line of practice guitar amps cover just about every foundation, from practice to live performance. Mini Go amplifiers promise to offer a versatile repertoire that can be enjoyed at home, on the street, or in a concert hall.
3 versions of the Vox Mini Go
Available in three versions, the smaller Mini Go 3 features a five-inch, three-watt speaker, while the slightly larger Mini Go 10 features a 6.5-inch, 10-watt speaker. The largest amp in the collection, the Mini Go 50, features an eight-inch speaker and packs 50 watts of power.
Vox Mini Go: specifications and features
Classic amp simulators
All three come equipped with a series of realistic amp models based on those found in Vox's Cambridge50. Thus, using VET modeling technology, the Mini Go amps offer a range of tonal possibilities, including the rich midrange of the legendary AC30, the thick growl and grunt of an '80s-style stack – surely inspired by the Marshall JCM800- and the clean quality of a boutique amp.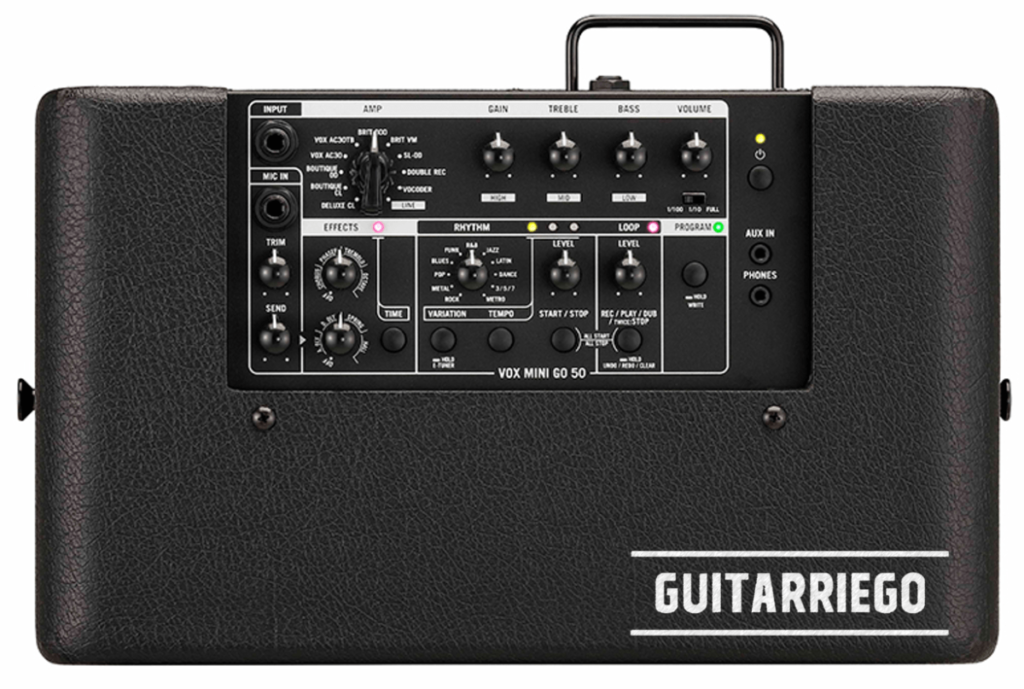 Integrated Effects for Versatility
Complementing and controlling these classic amp sounds are onboard gain, tone, and volume controls, as well as a host of onboard effects. Mini Go amps feature chorus, phaser, delay, and reverb, each offering a wide variety of tones so you can cover any musical style without additional equipment.
Integrated drum machine
The new Vox Mini Go series of amplifiers feature a built-in drum machine that can play a total of 33 fully adjustable accompaniment patterns in a variety of genres.
They also have the always necessary and practical built-in tuner. You really don't need anything more than the guitar and your Mini Go amp.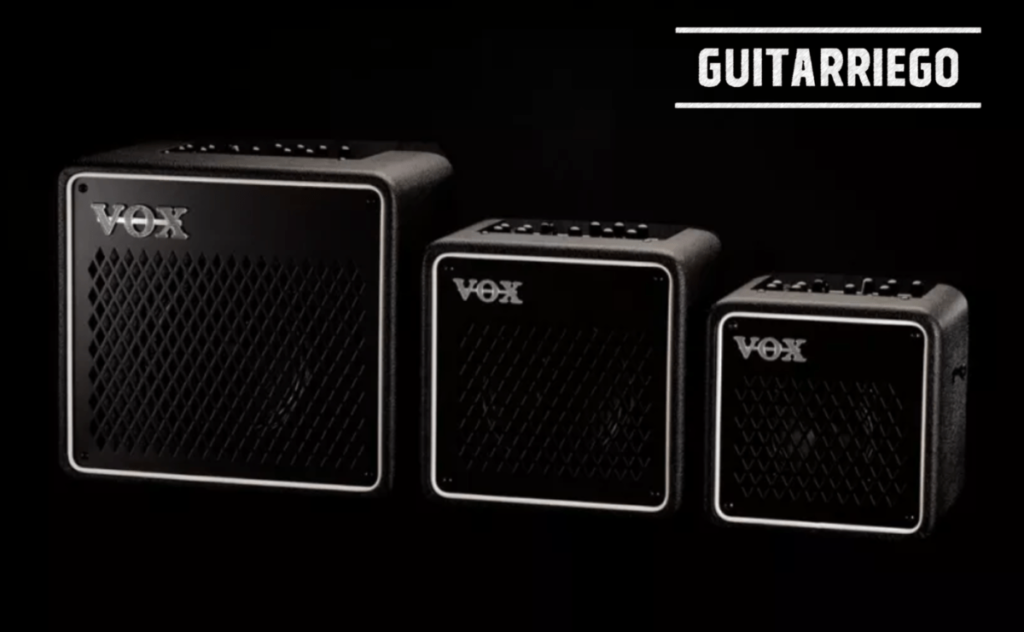 Other features of the Vox Mini Go 10 and 50
In addition, the larger versions have a number of additional features that are exclusive to the two larger models. These include a built-in loop function that has up to 45 seconds of recording time available on the Mini Go 10 and 50. Additionally, the Mini Go 50 has the ability to program three unique amp settings.
Additionally, the two largest combos have selectable power wattage, meaning the amps can be used in any environment.
Vox VFS3 footswitch
Vox has also introduced the VFS3 footswitch, which is compatible with the Mini Go 10 and 50. The footswitch can be used to control a number of functions, including the looper, drum machine, and effects, making it a true rig. for any musical style.
Price of the Vox Mini Go 3, 10 and 50
The Mini Go 3, 10, and 50 are available now for $ 169, $ 229, and $ 299, respectively. Additionally, the VFS3 is sold separately for $ 69.
For more information, visit voxamps.com.
Related notes: Vox AC30 vs AC15 amps: review, differences and opinions.