Best small and low watt tube guitar amps
Best small and low watt tube guitar amps, from 5 watts to 15 watts, with great tone and relatively affordable, covering different styles.
Best low watt tube guitar amps
They are practice tube amps, although some can be used for rehearsal, as long as you don't want the amp not to overdrive. Also, you can use them in correctly miked recitals.
Best small tube amps
Top small tube amps from 5 watts to 15 watts:
Marshall DSL5CR
Fender Pro Junior IV
Vox AC10 Custom
Laney Cub-Super10
Fender Bassbreaker 007
Blackstar HT5R MkII
Supro Blues King 8
Also, you may be interested in our review on the best digital amplifiers for electric guitar.
Marshall DSL5CR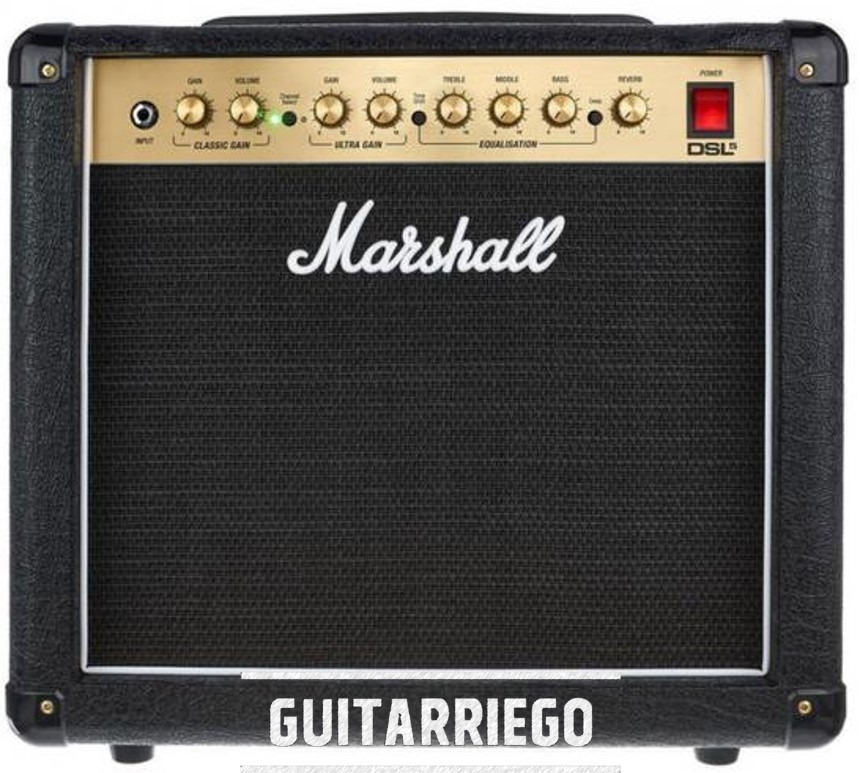 Price: $ 800
This small tube amp is based on the classic JCM2000 DSL amp. The Marshall DSL5CR will give you all the classic as well as modern Marshall audio. This five-watt, two-channel combo comes equipped with two 12AX7 tubes and one 12BH7.
The first channel has the classic Marshall gain structure, so it's not surprising that it's called "Classic Gain". With this you'll get everything from clean to classic 70's crunch sounds like AC/DC and Led Zeppelin. The second channel, the "Ultra Gain" will give you all the Marshall tone from the 90's to today. It's a high-gain channel that lets you go from Guns 'n Roses slash audio to Heavy Metal.
Each channel has an independent gain and volume knob. On the equalization side, it has three bands that work on both channels. It also has a "Tone Shift" button that changes the midrange level and another "Deep" that adds low frequencies. It has a digital reverb and a power reduction selector to bring it down to 1 watt. They do all this to this super complete little tube amp.
Finally, the speaker is a 10-inch Celestion, and it has an effects loop. If you want a Marshall tone, this is one of the best practice tube amps you'll find.
Fender Pro Junior IV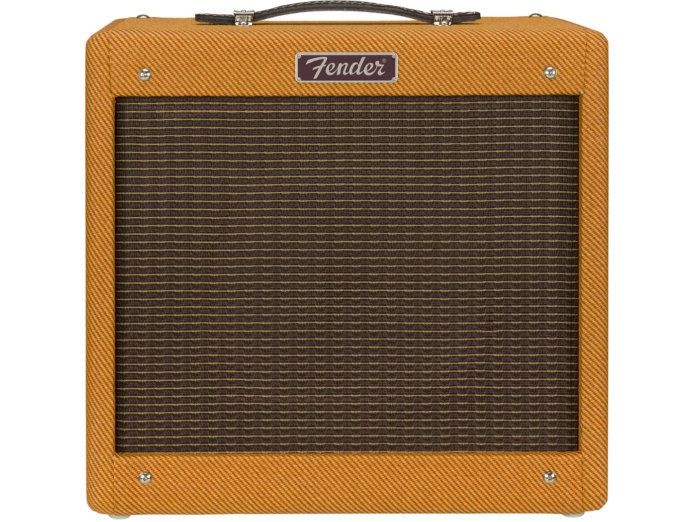 Price: $ 650
This is the fourth edition of this Tweed classic, the Fender Pro Junior. This 15-watt classic has a circuit with two 12AX7 and two EL84 tubes. The Pro Jr has an improvement in its volume circuit for a more gradual saturation. It is a simple but effective amp. It has two controls: volume and tone. Comes with Jensen P10R 10-inch speaker.
Without a doubt, this is one of the most classic and best low wattage tube amps.
Also, we recommend that you visit our guide on the top 16 most important and influential amplifiers in history.
Vox AC10 Custom
Price: $ 579
This amp, released in 2015, is already becoming a classic. Which is why it couldn't not be on the list of the best small tube amps from 5 to 15 watts. Inspired by the old Vox AC10, it has a single channel, based on the Top Boost circuit, it has those classic British mids, that "chime" that gives it brilliant highs and on top of it it has a very competitive price. It's 10 watts of pure classic Vox tone with two pairs of 12AX7 and EL84 tubes.
It has a very good digital reverb. On the control side, it has Volume, Master, Bass, Treble and Reverb. Equipped with a 10-inch Celestion VX10 speaker.
Finally, the great advantage over its older brothers is its portability. This 10 watt amp only weighs 12.3 kg.
Laney Cub-Super10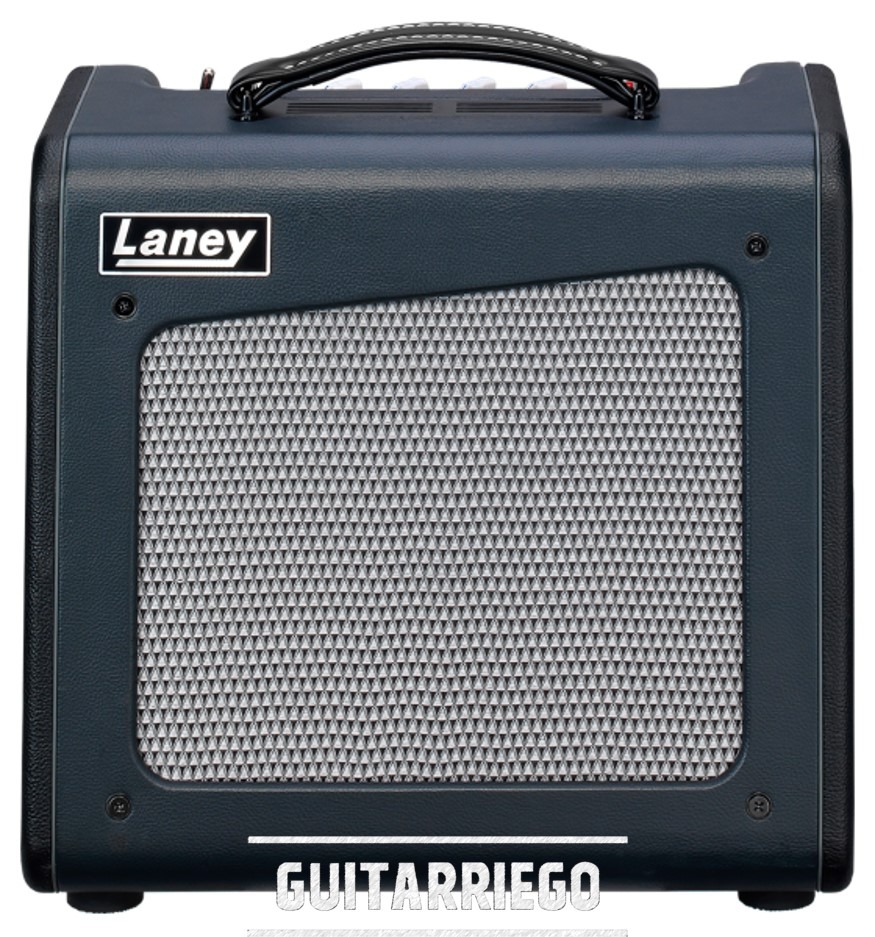 Price: $ 579
The CUB-SUPER10 is the new boutique style all-tube amp from Laney. This new amp features an ergonomic, straight ahead single channel, with three band EQ plus a footswitchable boost function. Loaded with a specially designed and voiced HH Driver the CUB-SUPER10 delivers 6 watts of toneful single ended class A tube tone from the two 12AX7 pre amp tubes and a EL84 output tube. Fitted with an FX loop and an external speaker socket the CUB-SUPER10 works great on stage as it is in the studio.
You may also be interested in our selection of the best cheap amplifiers for beginners.
Fender Bassbreaker 007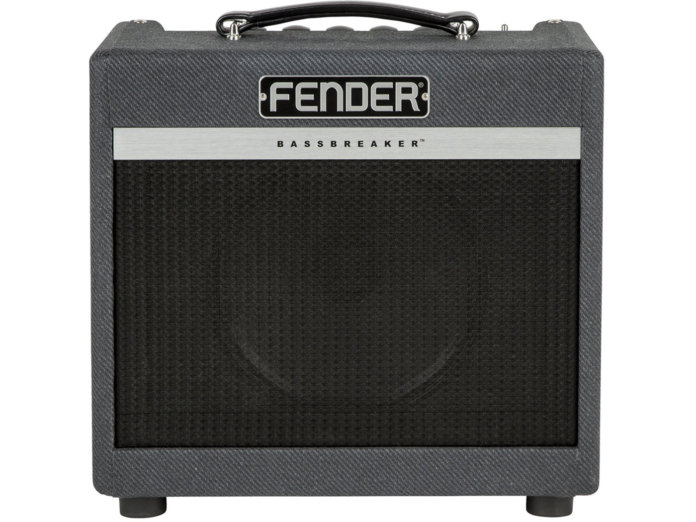 Price: $ 550
The Fender Bassbreaker 007 is a more modern seven watt combo than the Pro Junior. It is a versatile team and more powerful than what you can expect from a team its power.
Using it with the hot tubes, you get that pick-feel sensitivity that is characteristic of Vox. With its circuit of a pair of 12AX7 tubes and an EL84, it boasts "British" type tones, much more powerful and aggressive than the classic "American" Fender audios. The Bassbreaker is a rocking machine.
The Bassbreaker 007 has a 10-inch Celestion Ten speaker and line-out.
Blackstar HT5R MkII
Price: $ 550
The Blackstar HT5R MkII is a 5 watt rig equipped with a 12-inch speaker designed by Blackstar. It has two channels: clean and overdrive, built-in reverb, the ISF control, Tone control for the Clean channel and three-band EQ controls for the OD channel, a USB audio output, XLR DI output and a reduction selector. of power to reduce it to 0.5 watts. These modern features make the HT5R MkII stand out above most 5 watt amps.
The circuit is equipped with a 12AX7 valve in the preamp stage and a 12BH7 valve in the stem.
The ISF control is a function that modifies the character of the amplifier's tone from American to British-type audio by turning the knob. This gives you a very wide audio palette. This is one of the reasons why we consider the HT5R one of the best tube amps.
Also, check out our tutorial on the ultimate tips to improve your amp tone.
Supro Blues King 8
Price: $ 400
Supro was one of the first amp manufacturers. This modern take on the classic Blues King 8 from the mid 50's, features a Class A tube circuit with a 12AX7 and a 12AU7.
Every detail on this amp was developed from the ground up to deliver the legendary headroom and dynamics of vintage Supro amps. It features an 8-inch Supro BK8 speaker and vintage-style wooden cabinet.
The equipment has volume, tone and master controls. It also has a built-in Boost footswitchable. It also has a line output.
Vox Night Train NT15C1 G2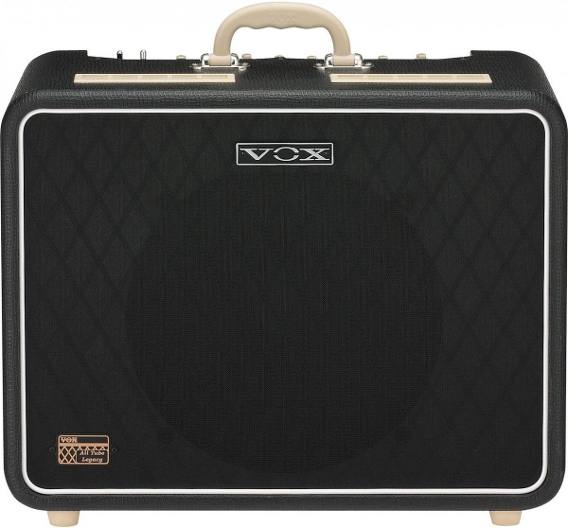 Price: $ 525
The 15-watt Vox Night Train is pure British tone, delivered by EL84 tubes. Provides a more modern take on Vox classics. The circuit is made up of three 12AX7 and two EL84 valves. It has two channels: Bright -clean- and Girth -overdrive- which are footswitchable that allow you to go from a classic Vox tone to a modern highgain Vox audio. Thick control allows for additional gain. Dark control allows you to trim brightness. The equipment has a high quality reverb.
Regarding the controls it has volume, master volume, three-band equalization control common to both channels and two gain controls for each channel. It also includes an effects loop, to finish giving it great versatility.
Lastly it comes with a classic, a 12-inch Celestion Greenback G12M, giving it a plus and amp-speaker combination for the best Vox tone. Without a doubt, one of the best tube amplifiers you can find at 15 watts.
Also, we recommend that you visit our guide on free VST virtual amps.
You can share opinions or also chat about this and more with other musicians in our comments section.
For more information, visit Marshall, Fender, Vox.