Ibanez launches two new Fretless basses: BTB845F and BTB846F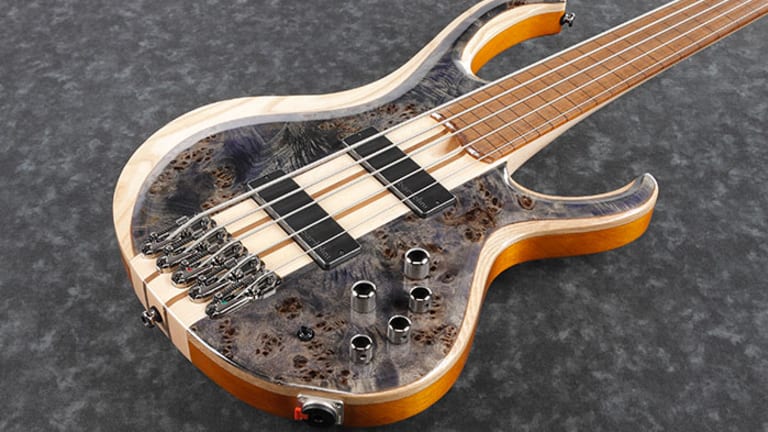 The Ibanez BTB Series introduces two new fretless bass models. The models are the BTB845F and the BTB846F, with five and six strings respectively.
Ibanez BTB845F and BTB846F
The new Ibanez BTB845F and BTB846F are the fretless versions (without frets) of the already known BTB845 and BTB846.
The Ibanez BTB series targets the high-end niche. It is a line in constant evolution and with the aim of expanding the bass player's range of creative expression. The elegantly contoured massive body of selected woods is combined with high-quality hardware and electronics to produce rich, full tones.


specs of the BTB845F and BTB846F
A neck-through bass, two-octave fingerboard and a super deep cut to reach the top of the tastiera promise excellent playability and good sustain.
Both models, the 5-string BTB845F and 6-string BTB846F, feature Okume and Ash (Ash) wings with Poplar Burl top. Scale is 35 ", 5-piece Maple and Walnut neck.
Electronics include Bartolini BH2 pickups, Ibanez Custom Electronics 3-band EQ, with 3-way mid-frequency switch.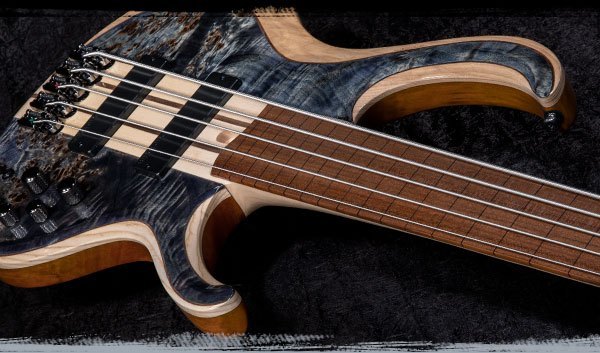 The V "mono-rail" bridge allows for a wide range of adjustments, with each saddle isolated and firmly secured to the body for optimal vibration transfer. A high-tech Neutrik locking output connector ensures a secure connection, preventing accidental disconnection. The strings are D'Addario NYXL.
The new Ibanez BTB845F and BTB846F are an excellent choice for the contemporary bass player.
Leave us a comment telling us what you think of these new basses.
For more information visit the Ibanez page.
Related Post: Fender launches new 60th Anniversary Road Worn Jazz Bass.
You can share opinions or also chat about this and more with other musicians in our comments section.