Harley Benton ST-Travel: the cheap Strat-type travel guitar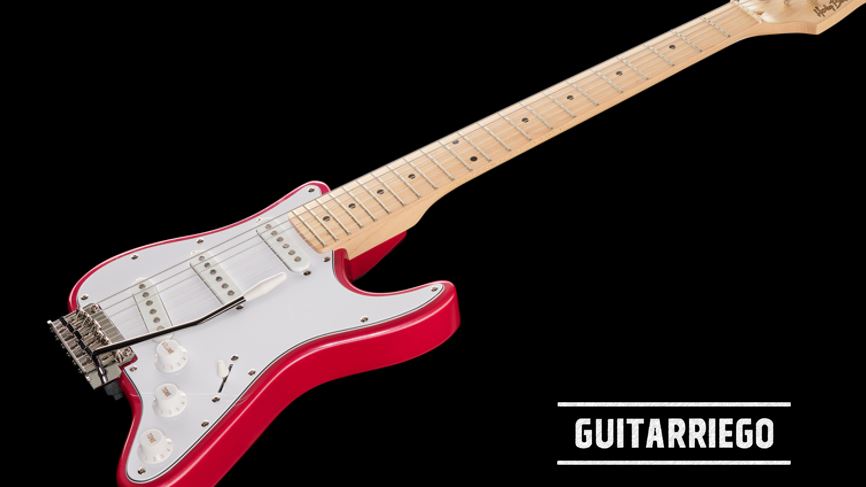 Harley Benton ST-Travel from the VT Series is the new super cheap Stratocaster type travel electric guitar for those who do not want to deprive themselves of playing while traveling.
Harley Benton ST-Travel – Small, Light, and Cheap!
Manufacturer Harley Benton presented an excellent option for the traveling musician or traveler who wants a travel guitar in need. Although the model is not very new, it is still very interesting, especially considering its ridiculous price.
The new model reduces the dimensions of the body to a minimum, keeping the contour only of the pickguard. This reduces weight and size while maintaining a traditional scale for a Strat type guitar, ie 25.5 "inches or 648mm.
Harley Benton ST-Travel Traveler Features and Specifications
Body and neck of the new VT Series guitar
The neck is made of maple with a 22-fret amaranth fingerboard -amaranth- and black dots-type inlays. The neck profile is C-shaped screwed. Which is fitted with a comfortable neckjoint which has a reduction in the part that makes contact with the palm of the hand for better access to the high frets.
Features include a classic Stratocaster pickguard-contoured basswood body, it manages to put the jack "spoon" in the back and strap clip pins.
Pickup, electronics and hardware
The pickups are the three singlecoils style Strat. The controls also maintain the Stratocaster setup with master volume and two tone knobs; which are complemented by the five-position pickup selector switch.
There's also a synchro tremolo, die-cast tuners, and chrome-finished hardware.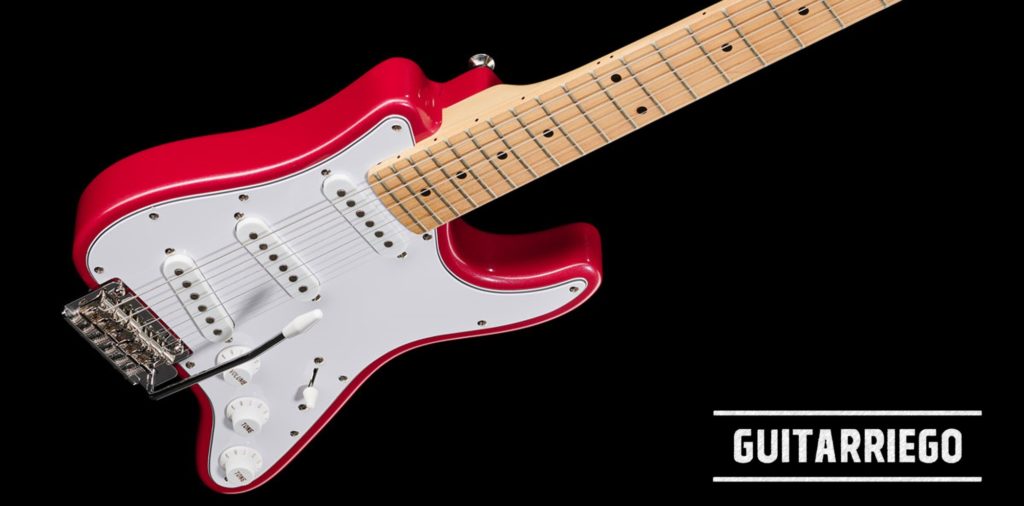 Harley Benton ST-Travel Price – Small, Light, and Cheap!
The Harley Benton ST-Travel of the VT Series with its flaming Candy Apple Red finish costs in large musical instrument stores and online sales sites only about USD 74 in the United States while in Europe € 78.
For more information, head over to Harley Benton.
Related Articles: Ibanez AS73, super versatile and cheap guitar – Review, How to practice without guitar or bass and CAGED System for playing chords across the whole fingerboard.
You can share opinions or also chat about this and more with other musicians in our comments section.