Paul Reed Smith launches Experience PRS 2020 Modern Eagle V
PRS has presented the new Experience PRS 2020 Modern Eagle V, a high-end guitar, with a 10-Top top and H-S-H configuration.
Experience PRS 2020
Originally built for the Experience PRS 2020 event, which ended up being held virtually, rather than at the PRS plant. The new Modern Eagle V features a 10-Top Maple Top on a Mahogany Body, Mahogany Neck, and a 22-fret Honduran Rosewood fingerboard with PRS "Old School" Bird Inlays.
"While the Experience PRS 2020 could not happen at the PRS Factory this year, it is important for us to still release the products that we had planned for the guitar community. These Modern Eagle guitars are very sophisticated pieces of equipment, both electronic and mechanical. They are very musical instruments. "

Paul reed smith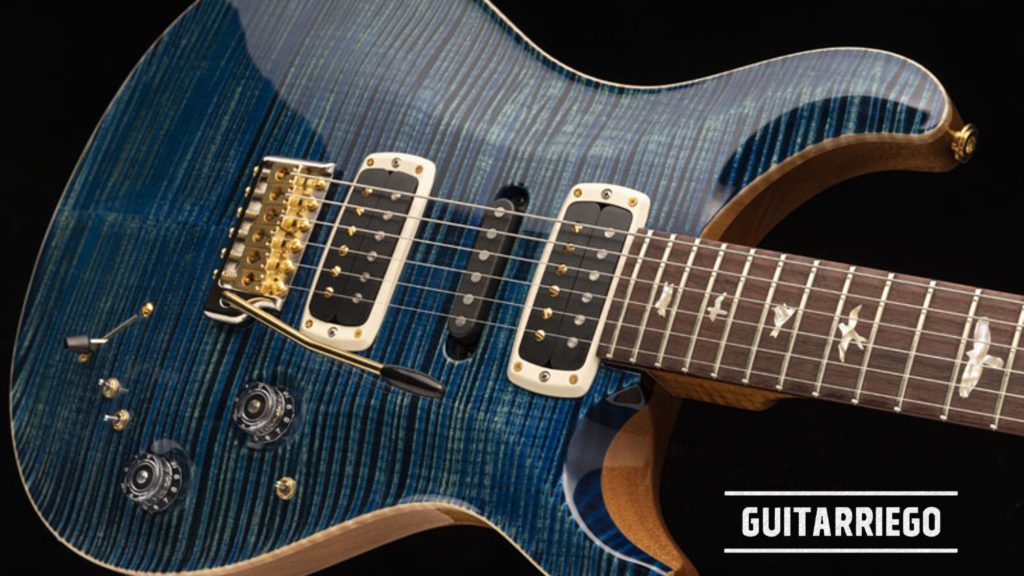 Regarding the pickups, the Modern Eagle V is equipped with TCI humbuckers in the neck and bridge position, plus a simple PRS -singlecoil- coil in the middle position. Which are controlled by volume and tone knobs with push / pull and a five-way selector.
Other controls on the guitar include three mini switches. Two of these split and convert the humbuckers to TCI single coils, while a third mini-switch changes the pot volume value from 500k to 250k for a wide variety of tones.

Other features of the Modern Eagle V include Phase III tuners with synthetic bone knobs, hybrid hardware – chrome and gold – and a proprietary PRS tremolo.
Official video presentation and demo of the new "Aguila" from PRS
PRS Modern Eagle V 2020 price
The 2020 Experience PRS guitar will be available in two finishes, Charcoal and River Blue. Only 200 guitars of each finish will be sold and in some exclusive distributors, at a sale price of USD 5,500.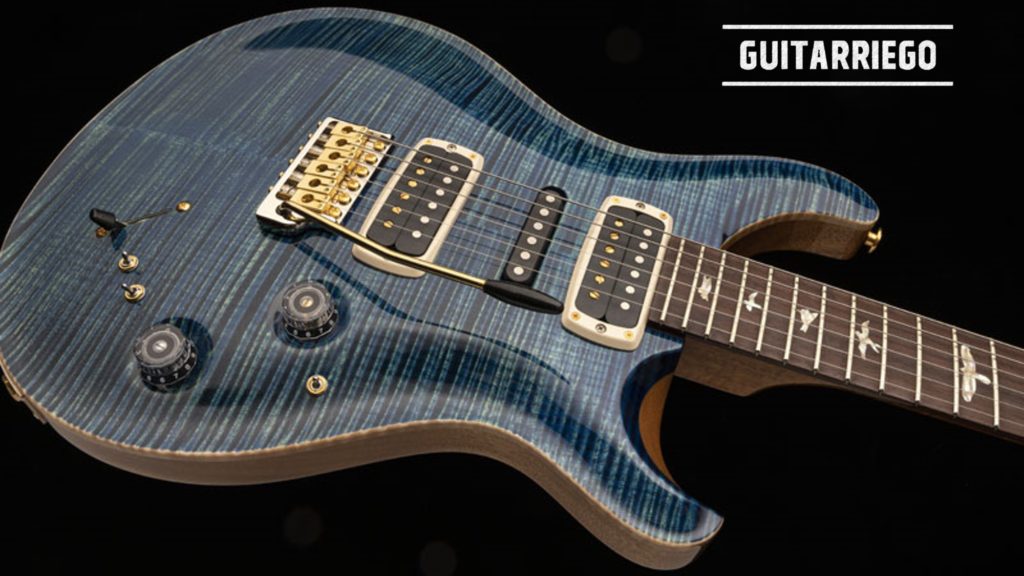 For more information on the guitar, visit PRS Guitars web site.
Related Notes: Review and opinion on PRS S2 Standard 24 and History and specifications of PRS Multifoil Special Model guitar.
You can share opinions or also chat about this and more with other musicians in our comments section.