New Squier FSR Classic Vibe 60s Esquire Custom Guitar
Squier FSR Classic Vibe 60s Esquire Custom, a special series guitar that comes with a double valance and a single alnico pickup.
Squier Esquire Custom Classic Vibe 60s FSR
Squier's new release will have everyone talking as it combines two iconic Fender models. On the one hand, the Esquire, which was the first guitar that the industry giant commercialized. On the other hand, the Telecaster Custom 62, for many the perfect Telecaster with its double border. Thus, the Squier FSR Classic Vibe 60s Esquire Custom is the perfect combination of two great Fender models. Unfortunately, it is a special edition, that is, it will be available on a limited basis.
Squier Classic Vibe 60s Series
With this new model, Fender confirms its intention to continue raising the bar for Squier guitars. Thus, with the Classic Vibe series it is very close to the quality of the Player series from Mexico. In addition to bringing quality woods far superior to those historically used by Squier, such as Alder or in this case the Nato, it has also added pickups from Alnico.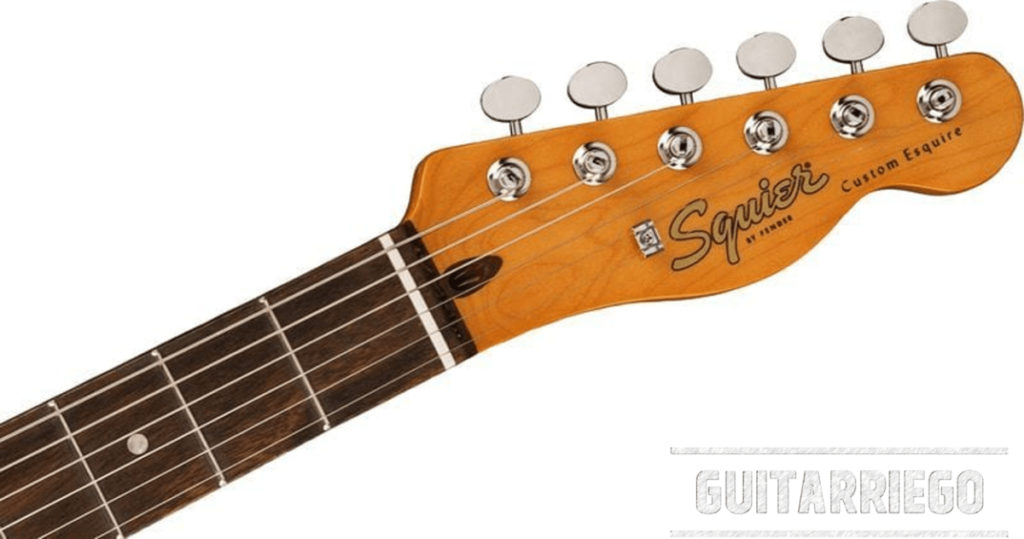 Squier FSR Esquire Classic Vibe 60s: Specifications
The body of the new Esquire CV 60 is nato with the double valance of the Telecaster Custom 62. The neck of the guitar is maple with an Indian laurel fingerboard, with 21 narrow tall nickel frets. The neck profile is C and the rear deck is 9.5 ″ radius. Thus balancing the tone and vintage aesthetics, with specifications more suitable for the modern guitarist.
It also features the Type 60s Telecaster bridge with three threaded steel saddles. The pegs are vintage custom style. In addition, all hardware is nickel plated.
Alnico Pickup and Classic Esquire Circuit
The only pickup is an Alnico single coil. The guitar maintains the traditional Esquire circuitry with a three-position switch. The controls are the classic volume and master tone.
The Esquire circuit:
1st. Position: The signal bypasses the tone control, so it gains a bit more brightness;
2nd. Position: It is the normal that the signal passes through the tone control;
3rd. Position: The signal passes through a fixed capacitor giving a tone that simulates the neck pickup.
Esquire CV 60 FSR finishes
The new Esquire Custom FSR CV 60s is available in three finishes: Sunburst, Black and Lake Placid Blue.
FSR Esquire Classic Vibe 60s Price and Finishes
The selling price for the Squier FSR Esquire Classic Vibe 60s, on musical instrument sites, is $ 480, £ 282 and € 395.
Related Notes: Fender Stratocaster vs Squier: Differences and Features.
For more information on Squier visit the Fender site.