New Fender Stratocaster "Izabella" Jimi Hendrix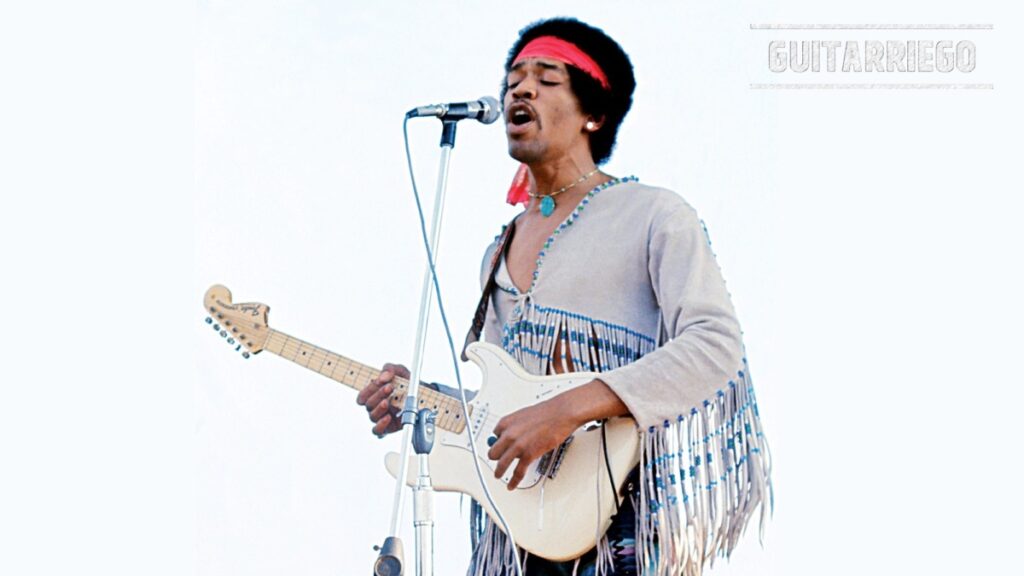 The Fender Custom Shop launches the new Jimi Hendrix "Izabella" Stratocaster in tribute to Woodstock's 50th Anniversary.
Woodstock: 50 Years After the Legend
Almost 50 years ago, Jimi Hendrix gave an electrifying performance at the Woodstock Festival, defining the voice of a generation. To honor that once-in-a-lifetime performance, the Fender Custom Shop has announced the release of the limited edition Fender "Izabella" Jimi Hendrix Stratocaster.
Commemorative Limited Edition
The 2019 Limited Edition model recalls Jimi's iconic 1969 performance:
With only 250 units, this Stratocaster is a highly collectible replica that celebrates a milestone in the history of Rock and also of the electric guitar. "Izabella" is the nickname of this beautiful 1968 Olympic White Stratocaster is synonymous with Hendrix since he played it in that legendary recital so commemorated. Jimi's performance included fascinating performances by Purple Haze, Voodo Child, and also Red House among others.
Proud of "Izabella"
Mike Lewis, vice president of product development for the Fender Custom Shop, had this to say about the new limited model:
"We are especially excited about this release because not only is Izabella one of the most emblematic instruments of our time, but it represents a moment in history that will forever be marked in our cultural development. The Fender Custom Shop has paid tributes to many extremely significant artist electric guitars over the years, but there was an added sense of wonder and privilege in the air recreating the Izabella."
Vintage-correct specifications
Fully licensed by Authentic Hendrix, this Fender electric guitar was carefully crafted by the Custom Shop team. Capture every detail of the iconic Woodstock electric guitar. Featuring an alder body in Olympic White and a 3-ply parchment pickguard. The flatsawn 60's C-shaped neck and maple fingerboard and 21 vintage-style frets.
To achieve that distinctive Woodstock tone, the guitar features three hand-wound '69 Strat singlecoil pickups and an To achieve that distinctive Jimi Hendrix tone at Woodstock, the guitar features three hand-wound '69 Strat singlecoil pickups and an American Vintage Synchronized Tremolo. Hardware is classic nickel. Plus, it comes with a deluxe hardshell case, custom strap, coiled cord, commemorative booklet, and a Certificate of Authenticity.
Fender Stratocaster "Izabella" Jimi Hendrix Price
The price will be USD 6,459 in the US, it will be a very coveted gem for any lover and collector of guitars.
For more information, head over to Fender.
Related Articles: History of the Blackie by Eric Clapton and History of the Black Strat by David Gilmour.
You can share opinions or also chat about this and more with other musicians in our comments section.