Danelectro '59 Divine: new reissue of the Deluxe model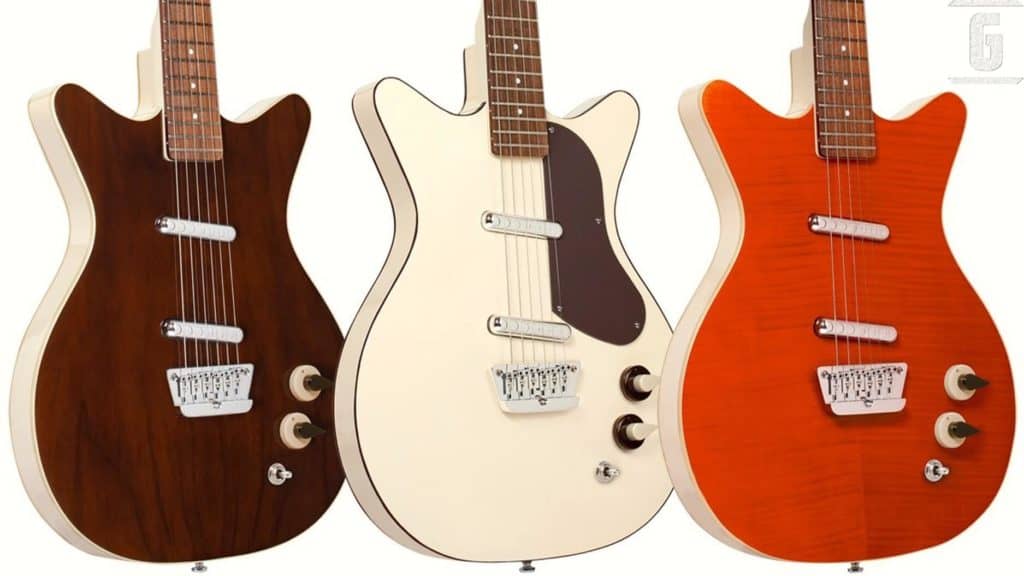 New Danelectro 59 Divine guitar is the reissue of the Deluxe from 1959. Inspired by Art Deco, it pays homage to the classic model, and includes pickups and improved finishes.
A new reissue of the '59 Deluxe
Danelectro continues its healthy habit started in 2001 of releasing reissues of its legendary models. He has now announced the release of the 59 Divine, a solid-body double-cut design guitar that pays homage to the Deluxe model originally released in 1959.

Danelectro 59 Divine Specifications
The Divine comes in a 25 "scale, features a solid spruce body, bolt-on maple neck, 21 fret rosewood fingerboard, fully adjustable wraparound bridge, precision cut bone nut and It is also equipped with vintage 15: 1 Gotoh machine heads.
This reissue also features the brand's classic pickups, the single coil Lipstick -singlecoil-. These pickups also feature upgrades and replicate Vintage 50 audio and feature original US wiring and are equipped with a volume and tone control and a three-position selector switch.
This guitar is made in South Korea.
Available finishes of the 59 Divine
There are three available finishes for the new Danelectro, which include tops and backs in Dark Walnut, Flame Maple or Fresh Cream colors, highlighted by the cream-colored double binding on the guitar body. In addition, the controls come in different colors according to each finish, in cream or brown.

Official Video with the Demo of the Danelectro Deluxe reissue
Guitarist RJ Ronquillo, as we are used to, makes an excellent demo of what this great guitar is capable of, giving clear, defined audio with the classic audio of Danelctro's Lipstick.
Danelectro 59 Divine Price
The 59 Divine is available in stores for $ 699.
What do you think about this new guitar?
For more information, visit the Danelectro website.
Related Articles: Blues Scale: Pentatonic Scale, Blue Note and Major Third.
You can share opinions or also chat about this and more with other musicians in our comments section.