Fender Stratocaster Professional with rosewood neck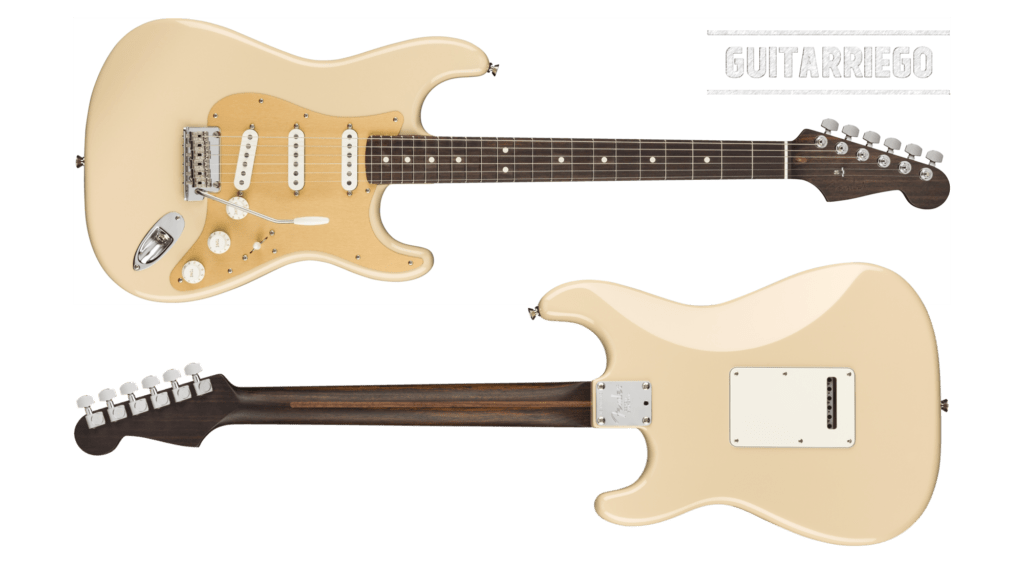 Notice
: Trying to access array offset on value of type bool in
/home/u807598281/domains/guitarriego.com/public_html/wp-content/plugins/wp-word-count/public/class-wpwc-public.php
on line
123
Fender American Professional Stratocaster with rosewood neck -rosewood-, a limited edition model to take advantage of.
New Fender Stratocaster with rosewood neck
Fender, the largest guitar maker, has unveiled a new limited edition version of its American Professional Stratocaster with a one-piece rosewood neck.
The rosewood neck features a Deep C -deep C- profile with narrow and tall frets -Narrow Tall-. Fender logo laser etched on the headstock.
The rosewood neck model also features Pure Vintage '65 Stratocaster single-coil pickups. This is a difference from the standard line that comes with the V-Mods. 
The rest of the specs for this model feature the usual American Professional Stratocaster features. These include an alder body, treble bleed circuit, and also a 2-point synchronized tremolo with a pop-up arm.
New Fender American Professional Rosewood prices and finishes
The Fender Limited Edition American Professional Stratocaster with a rosewood neck is available at large online musical instrument stores now for $ 1,699. The model is available in two new finishes, Desert Sand and Fiesta Red, and the first comes with a gold pickguard.
For more information on the guitar, visit Fender web site.
Related Post: Fender vs Squier Stratocaster: differences and features.
You can share opinions or also chat about this and more with other musicians in our comments section.